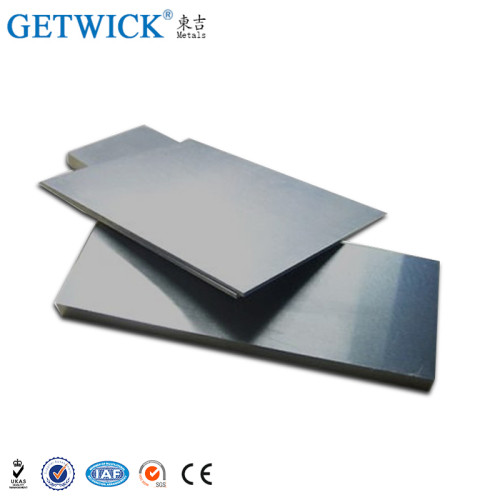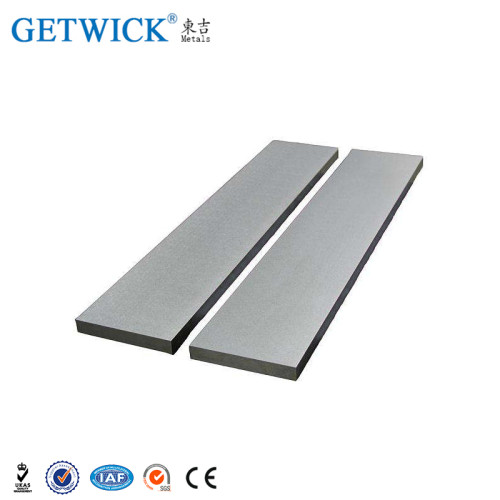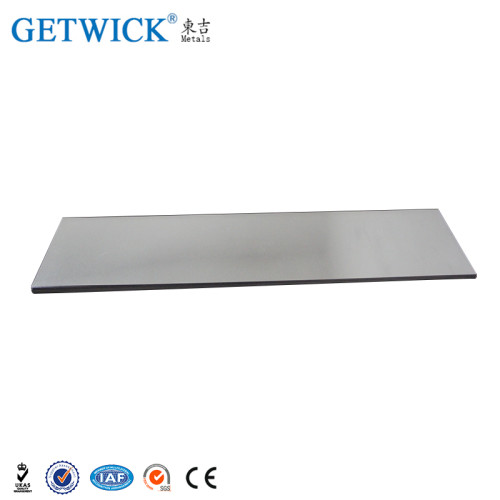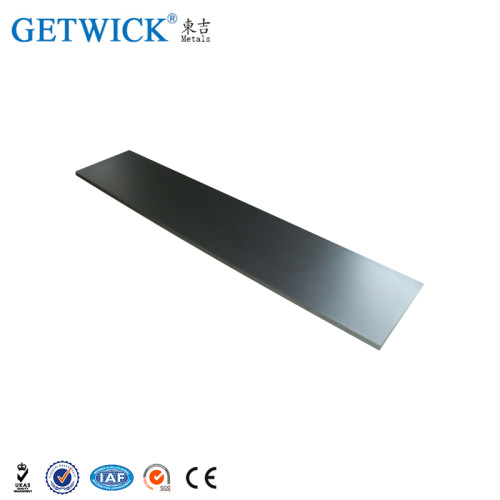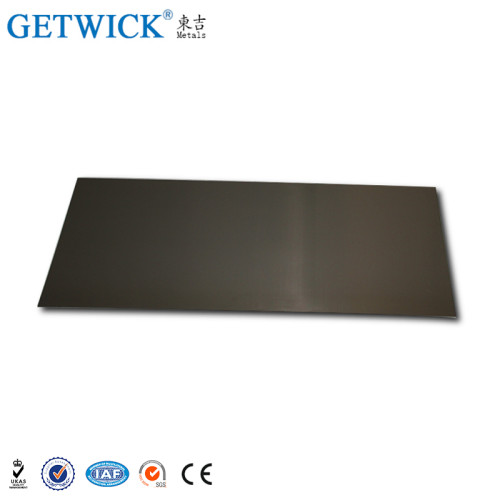 Reine Titanplatte für medizinische
Eigentum
Klasse

GR3
Material

Titanblech
Vorteil

Fabrikpreis
Dichte

4.51
Schmelzpunkt

1660
Farbe

Lieferung
Darstellung
Pure Titanium Plate For Medical
Description

Pure Titanium Plate For Medical

Material

Gr3

Standard

ASTM B265,ASME SB265,DIN17851,TiA16Zr5Mo1.5,JIS4100-2007,GB3461-2007

Size

Cold rolled: Thick 0.02mm ~ 5mm * Wide 1500mm max * Long 2500mm max

Hot rolled: Thick 5mm ~ 80mm * Wide 3000mm max * Long 6000mm max

Price term

Ex-Work,FOB,CNF,CFR,CIF,etc

Payment term

TT,L/C,Western Union,DP,By cash

MOQ

10KG

Package

Standard export seaworthy package,suit for all kinds of transport ,or as required.

Application

1.Based on High intensity,titanium products tensile strength can be up to 180Kg/mm².

2.Titanium and titanium alloy in aviation industry, is called "space metal"; In addition,

in the shipbuilding industry, chemical industry, manufacturing machinery parts,

telecommunications equipment, hard alloy, etc have increasingly extensive application

3.In addition, because of the titanium alloy with the human body has very good compatibility,

so the titanium alloy can also be artificial bone.

Contact

If you have any question ,please feel free to contact me .

We are sure your inquiry or requirements will get prompt attention.
Grade

Production Method

Specification

Thickness

(mm)

0.3~0.5X400~600x<1500mm

0.6~0.8X400~800x<1200mm

0.9~6.0X400~1000x1000~2400mm

0.1~15X400~1200x1000~2400mm

16~60X400~1200x1000~2400mm

or according to client's demand

Gr3

Hot rolling

>4.1~60.0

Cold rolling

0.3~4.0

Gr3

Hot rolling

>4.1~60

Cold rolling

0.5~4.0

Gr3

Hot rolling

4.1~60

Cold rolling

0.8~4.0

Technology Standard

ASTM B265,ASTM F136,ASTM F 67,ASME SB256,

ASTM B381,etc.

Features

u Toughness, light weight,

u High property of acid and alkali resistance,

u Bear high & low temperature, etc.

Applications

Chemical equipment, Rack, electrode, exchanger, Condensator, Evaporimeter, Medical etc.

Packing

plywood case as outside, or according to client's demand
Medical titanium plate

No.

Grade

Size/mm

State

Standard

1

Gr3

3 x 11 x (500~1000)

bright

ASTM F67

2

Gr3

3.5 x 12 x (500~1000)

bright

ASTM F67

3

Gr3

4 x 14 x (500~1000)

bright

ASTM F67

4

Gr5

THK 3~60

bright

ASTM F136
Titanium sheet for plate heat exchanger

Grade

Size/mm

State

Standard

thickness

width

length

Gr1,

Gr7

0.5~0.8

200~500

500~2000

M

ASTM B265

0.9~1.0

200~500

500~2000

M

ASTM B265

0.5~0.8

500~800

800~2000

M

ASTM B265